Breakthrough and Love #WATWB
In honor of the abundance of Thanksgiving, I'm offering two good news stories. 
My first offering is a follow-up announcement to a previous story.
Seven months ago, in April of this year, I wrote a blogpost about 2018 Nobel Prize winner Dr. Jim Allison, an immunologist who discovered a cure for cancer. Back then, I watched a two-minute trailer for the upcoming, independent documentary titled, Jim Allison: Breakthrough. The trailer whetted my appetite, but left me hungry to watch the 90-minute film.
The good news is that, while the documentary is on a theatrical run right now only in select cities, it will be available on iTunes, Amazon and other streaming outlets on December 24th. Just in time for Christmas!
What a gift! The documentary is getting rave reviews. In the words of Ann Hornaday, writer for The Washington Post: "When people wake up every day wondering where hope can possibly be found, 'Jim Allison: Breakthrough' offers an inspiring and heartening retort. Check it out. Take the kids. Go twice. Just see the dang thing. You won't regret it, and you'll never forget it."
My second offering is a touchy-feely good news story, especially because it's about compassionate kids doing everything they can to help a fellow classmate who's suffered a stunning loss.
If you're like me, you'll be reaching for a tissue or ten.
Visualize a third grade boy, Daniel Hunt, whose house burned down, whose family lost everything. Watch the video below as the young boy, speechless and stunned, opens his arms wide, curling his fingers in a beckoning gesture toward his thirty smiling classmates, who surge into Daniel's arms, spilling over to his back and sides, surrounding him like a breaking wave of pure love. "I've got joy in my stomach," Daniel later told his grandmother. Watching Daniel and his classmates surely put the joy in mine. You can watch the heart-warming video below.
You can read more about Daniel's touching story here.
In this season of abundance, a reminder: it surrounds us, even in the toughest of times; we only need to be willing to look for it. Wishing you joy in your stomach and a very happy holiday season!
---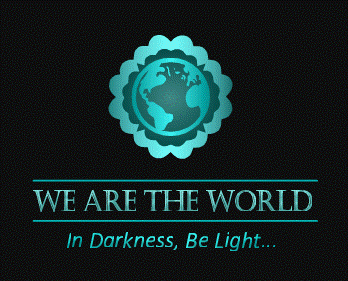 ---