Turning Ocean Trash into Prosthetic Limbs for Kids That Cost Only $45 #WATWB
In early April, 2018, Chris Moriarity was struck with inspiration for a project that would help with ocean pollution and also make prosthetic limbs. Although he and his wife Laura believed they could tackle both issues and come up with one solution, they had no idea how to proceed.
Just two weeks later, they had their Million Waves Project (MWP) up and running on Earth Day. This project takes ocean plastic and recycles it into prosthetics. By July, they had donated 18 limbs to disabled children.
At first, this husband and wife team cut the plastic by hand, then fed it into a paper shredder and, finally, a 3D-printer. Later, they used an app to connect with people who needed prosthetics so they could design the item to people's specific measurements.
The cheap materials meant each prosthetic cost a mere $45, which the Moriaritys funded through sponsorships, donations, and keychain sales on the charity's website.
"The Million Waves Project brings together two unacceptable global situations and offers a practical and sustainable solution," says the nonprofit's website.1
Every year, billions of pounds of plastic trash litter the oceans. Experts estimate that, by 2050, more plastic will occupy the oceans than all the fish combined. Bit by bit, folks are working on the problem. Like the Moriartys, some of them help thousands, maybe even millions, of people while striving to clean up the oceans.
Here's another jaw-dropping statistic: some 40 million people in developing countries need prosthetic limbs but don't have a way to get them.
Within a week of conceptualizing his new project, Moriarity changed that. He established a charity and began forging connections with organizations that helped turn his idea into a reality. By the beginning of this year, the nonprofit printed around 1,000 prosthetics every week.
"We are just getting started," said Moriarity. "This is a world-changing operation…for as little as $45 we can provide a limb for someone that will dramatically change their life."2 He shared stories of people who were able to participate in work, and play sports with friends.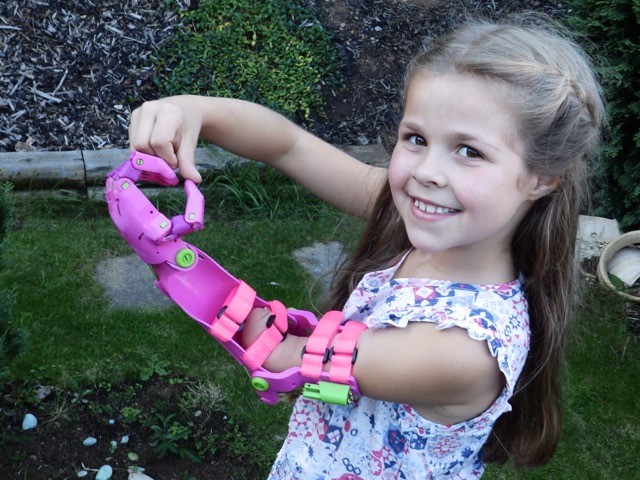 Those who sponsor a 3D-printed prosthetic limb by donating $45 are gifted with a MWP keychain. Those who give additional monies help fund research and the development of 3-D printed dental prosthetics and wheelchairs.
The billions of pounds of plastic waste fouling the oceans may seem impossible to clean up, just as the millions of people who desperately need but can't afford prosthetic devices may seem like an impossible number to help. But inch by inch, organizations such as MWP move forward on solving both problems simultaneously.
Chris says we should never underestimate what a small group of motivated people will do. He insists he and his wife have been shown the best side of humanity.
"Every time we open our inbox," he says, "we see emails from people who want to help. It's changed my entire perspective on just about everything."3


Read the article I originally read on this at:
https://www.goodnewsnetwork.org/couple-takes-it-upon-themselves-to-turn-ocean-trash-into-prosthetic-limbs-for-kids-that-cost-only-45/


To read some incredible stories about children who've been helped by 3-D Printed Prosthetics, check out these two websites:
https://dealingwithdifferent.com/3d-printing-prosthetics/
https://www.trendhunter.com/trends/prosthetic-hand


To read more about MWP, check out these links:
https://business.illinois.edu/news/college/2018/10/million-waves-project-soon-produce-1000-prosthetics-week/
https://3dprint.com/212120/million-waves-project-prosthetics/
https://www.waste360.com/plastics/million-waves-project-looks-solve-two-global-issues-once


Works Cited
millionwavesproject.com. N.p., n.d. Web. 23 Mar. 2019.
<https://www.millionwavesproject.com/>.
prweb.com. N.p., n.d. Web. 24 Mar. 2019.
<https://www.prweb.com/releases/2018/04/prweb15440026.htm>.
business.illinois.edu. N.p., n.d. Web. 23 Mar. 2019.
<https://business.illinois.edu/news/college/2018/10/million-waves-project-soon-produce-1000-prosthetics-week/>.
---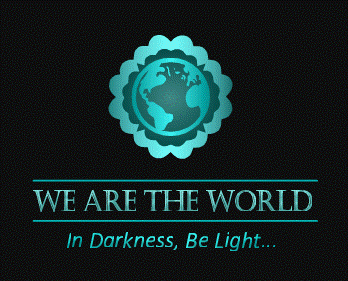 All too often, the negativity and hatred expressed in social media and the news assault our senses. At the end of each month, we bloggers are given an opportunity to post good news, offering an antidote to bad news in our feeds. The talented co-hosts for this month are: Shilpa Garg, Sylvia McGrath, Belinda WitzenHausen, Dan Antion, and Damyanti Biswas. Please check out the blogs and say hello.


---