A Glimmer of Hope in the Aftermath of Gun Violence #WATWB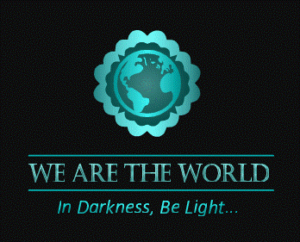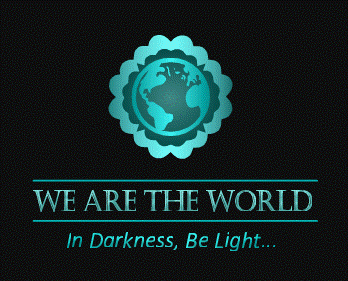 Welcome to the 18th installment of the #WATWB (We are the World Blogfest.) We participants in the monthly posting (last Friday of the month) strive to link to an inspiring story that shows love, humanity, hope, and/or brotherhood. Our talented cohosts for this month are: Eric Lahti, Inderpreet Uppal, Shilpa Garg, Mary Giese and Roshan Radhakrishnan. Please check out their excellent posts and say hello.
This month, I went searching for some good news I could share about the struggle to end gun violence. Gun violence shattered me after the murder of my dear friend and coworker some 30 years ago. The pain and anger returned when I listened to activist Emma Gonzalez's poignant speech following the Valentine's Day mass murder at Parkland High School in Florida. Her eloquent words, intensified by tears and a 4-minute, 20-second silence (the time it took Nicholas Cruz to finish murdering 17 people), inspired me to write an essay on healing gun violence through activism (published on the Bullets into Bells website on 9/11 at https://bulletsintobells.com/2018/09/11/healing-violence-through-activism/.)
How do we heal the rage and pain caused by the violation by violence? How do we find a reason to hope again?
While searching for something hopeful that can happen in the aftermath of a mass shooting, I came across a review from NPR about a book written by the teenage founders of the March For Our Lives Movement: Glimmer of Hope: How Tragedy Sparked a Movement. Published on Oct 16th by Penguin Random House, the book had 4 reviews yesterday, two more today, and will have at least one more tomorrow after I finish reading this well-written, moving account by young people who went through something no one should ever have to go through.
The book review, written by NPR intern Aubri Juhasz of All Things Considered, was released on October 23rd. Aubri writes that this book provides a blueprint for launching social change. The positive thing is that kids channeled their rage and sorrow into a rallying cry for social and political change, and went on to create one of the largest youth-led movements in global history. The credit for the success of March For Our Lives — in terms of building a movement and engaging others — goes to the tech-savvy teenagers who have effectively wielded what they describe as their socioeconomic privilege, platform, and social media power. In keeping with their ongoing fight to end gun violence in all communities, the student authors and leaders decided that a hundred percent of net proceeds from this book will be paid to the nonprofit March For Our Lives Action Fund. What a fine example of young people walking the walk and living the talk.
Another hopeful result: the timing of the book's release may help to return the subject of the Parkland shooting to national consciousness just in time for midterm elections, encouraging voters to elect officials who will fulfill some of the Parkland survivors' 10 requests (clearly listed in this very moving book, which I am reading relentlessly). Their work is focused on the future — aiming to ensuring that Parkland is the last mass school shooting in their lifetimes. Now wouldn't that be loverly?
Check out the full NPR review at https://www.npr.org/2018/10/23/659474008/glimmer-of-hope-provides-a-blueprint-for-launching-social-change
You might want to take a look at the website https://marchforourlives.com/ as well. Watch their videos, and be prepared to weep.
Link to the book on Amazon: https://www.amazon.com/Glimmer-Hope-Tragedy-Sparked-Movement-ebook/dp/B07FSX8V6W/ref=sr_1_1?ie=UTF8&qid=1540452806&sr=8-1&keywords=Glimmer+of+hope