"Angel Hero is alive with feeling, both sexual and spiritual. By turns vivid and gritty, ethereal and romantic, this exquisite book tells a love story that evokes laughter, tears, and wonder in equal measure."

Elaine Madison, Ph.D.
Professor of Literature, Hawaii Pacific University, playwright


"Exquisitely woven thriller…compelling…escalates from 'just another ordinary day at the office' to a shocking and terrifying crescendo as the psychopathic antagonist spreads fear and terror…this is 'Ghost' meets 'Psycho'."

Rick Smith, author, "How to Master  Self-Hypnosis in a Weekend"


"Captivates from page one…brutal crime coupled with tender romance…deep spiritual connection with love of her life…convincing, emotionally satisfying."

Rosemary Mild, mystery and memoir author
Subscribe to Lizbeth's email news to download Chapter 1 FREE!
Little did Lizbeth suspect that transferring out of the rundown Army fire department dispatch office into the high-tech one at the Air Force would be like jumping from the frying pan into the fire. Literally. And it only gets hotter.
Paranormal Passions & Palm Readings!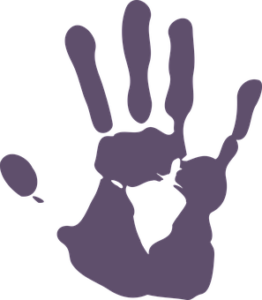 Meet author Lizbeth Hartz at the Sisters & Misters in Crime booth in the Blaisdell Exhibition Hall on Saturday, November 17, 2018 from 9am - 11am. Come enjoy the arts, crafts and gifts fair and stop by and chat with the author about her paranormal, eye-opening, emotional and often frightening experiences while trying to attain justice for firefighter Vic Lazzarini. Vic was a dear friend, co-worker and new near-love interest (at the time) who was violently murdered by a psychopathic co-worker. A freelance writer since 1983, Lizbeth credits her daily writing routine with
enabling her to fulfill her vow to Vic's spirit to tell their truth in her book, Angel Hero: Murder in Hawai'i, A True Story.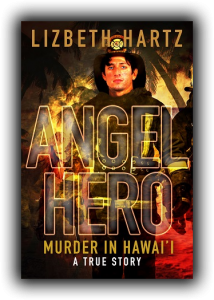 If you've ever dealt with a narcissist, sociopath or psychopath you'll find this story absolutely fascinating - and all too familiar! With the killer no longer a physical threat to Lizbeth, she finally felt safe saying, "This is a true story," (though to protect the innocent from the murderer's family, she continues to fictionalize the names and dates in this true crime, true love, spiritual memoir).
Purchase a copy of Lizbeth's book, Angel Hero: Murder in Hawai'i, A True Story - and receive a FREE mini-palm reading! Don't forget to pick up an autographed gift copy for the avid reader on your holiday list. Lizbeth will also autograph previously-purchased copies FREE.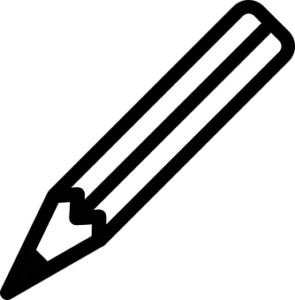 Lizbeth's essay discussing the devastation of her dear friend Vic's death as a result of gun violence is featuring now on Bullets into Bells. You can read the essay, Healing Violence Through Activism, on their website by clicking here. You can read the entire story and what it was like dealing with the sociopath that murdered Vic in cold blood in Angel Hero, Murder in Hawai'i, A True Story.
The meanness of Jaku embarrassing his friend so readily, pricked me like a pin jabbed into my heart. Ouch! What kind of friendship allowed for this? Why did the two hang out? Was it a case of opposites attract? That pinprick was my first, faint inkling that something was wrong with Jaku, the man that…
Read More