March for Our Lives #WATWB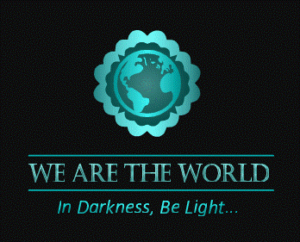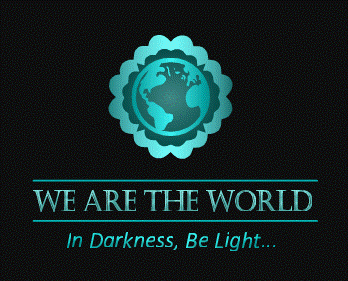 Social media and news in recent times has been filled with hate and negativity. Just as you cannot fight darkness, only light lamps, Hate and Negativity cannot be fought. You need to bring Love and Positivity forward instead.
I bring to you the We Are the World Blogfest, along with these fabulous co-hosts:Belinda Witzenhausen,  Sylvia McGrath, Sylvia Stein  Shilpa Garg, and Eric Lahti .
"We Are the World Blogfest" seeks to promote positive news. There are many an oasis of love and light out there, stories that show compassion and the resilience of the human spirit. Sharing these stories increases our awareness of hope in our dark world.
Here's my share:
On March 24, 2018, hundreds of thousands of Americans took to the streets of Washington, D.C., and cities across the U.S. in March for Our Lives rallies. I'm uplifted by those stalwart souls, these shooting survivors, who are confronting the tragic shooting in Florida by demanding an end to gun violence and a change in our gun laws. Another positive thing happening is more people are realizing the importance of becoming politically aware and voting. A few lines that stuck with me from eloquent speeches I listened to this week:
We are pushing for a change that does not align with the NRA's agenda.
We cannot keep America great if we cannot keep America safe.
Fight for your life before it's someone else's job (Emma Gonzalez's powerful 6-minute speech had the audience and me weeping.)
Organized by the student survivors of the Feb. 14 mass shooting at Marjory Stoneman Douglas High School in Parkland, Florida, the event protested the ease of a gunman in securing a high-powered AR-15 gun and killing 17 people in six minutes.
Every day, 96 people die from guns in the U.S. Yet most lawmakers "have no public stand on guns," said David Hogg, an outspoken Parkland student activist in Washington.
"We are going to take this to every election" this year and make sure the "best people" run, Hogg, 17, said. "This is not cutting it," he added, pointing to the Capitol behind him. He said the country must come together as Americans, not as Republicans or Democrats.
"We will come together. We will get rid of these public servants that only serve the gun lobby. And we will save lives," Hogg said.
Please check out this link: http://abcnews.go.com/US/young-activists-descend-washington-tomorrow-march-lives/story?id=53850670