Lowes, Generators, and Heroes: We Are The World Blogpost #WATWB September 29, 2017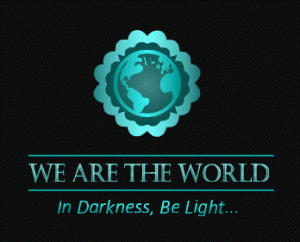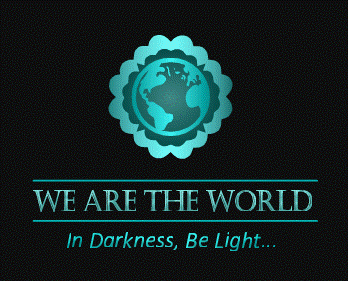 Aloha nui loa from Hawai'i, worldwide friends. Like you, I believe that when we let our love lights shine, we banish the tortuous shadows of hate and negativity. In this spirit, I offer you links to a news article, which shone a light in the darkness for me. Here's hoping it will banish some of the darkness for you as well.
In circumstances of extreme stress, we hear moving examples of people going out of their way to help others. On September 8th, such an example was captured in a news story about a customer in Lowes. Compassionate customer Ramon Santiago gave the store's last generator, the one he'd just purchased, to the woman standing in line behind him, weeping. That woman, Pam Brekke, was crying because her father would be without oxygen if she couldn't buy a generator and hurricane Irma shut down the power.
For me, Santiago's action personified caring and unselfish giving to a stranger who was also trying to unselfishly help another person. For the full story, click on this link:
https://www.sunnyskyz.com/good-news/2375/Lowe-s-Shopper-Gives-The-Last-Generator-To-A-Woman-Behind-Him-After-She-Breaks-Down-In-Tears
Here's a compressed version of the article:
A Lowe's Home Improvement store in Orlando received a surprise shipment of 216 generators at about 7 a.m. on Thursday September 7. All units were sold within two hours.
Pam Brekke was next in line to purchase a generator when she watched employees load the final unit onto a cart for the customer who was standing in front of her in line. She broke down.
"My father's on oxygen, and I'm worried about this storm," she sobbed, wiping tears from her eyes.
Ramon Santiago turned to Brekke and insisted she take the generator.
Brekke embraced Santiago and the two parted ways.
"I'm very overwhelmed by that man," Brekke told ABC News. "That gentleman was a great gentleman right there. God will bless that man."
The touching moment between two strangers was captured on video. When Ramon hugged Pam and told her everything was going to be fine, she's not the only one who wept.
********
Others who witnessed this act of extreme kindness were deeply touched, including the manager of Lowes. Guess what she did on September 11?  Here's the link:
https://www.sunnyskyz.com/good-news/2380/Man-Who-Gave-The-Last-Generator-To-A-Crying-Stranger-Gets-A-Free-One-From-Lowe-s
Here's a summary of the article:
Last week, we shared a story about a Florida woman who tearfully embraced a complete stranger who'd given her the last generator in the mad rush before Hurricane Irma. After Brekke embraced Santiago, the two parted ways.
The story captured the hearts of many.
When a new generator became available, Lowe's manager Melissa Rodriguez immediately thought of Santiago. On Friday, Santiago returned to Lowe's to get his own generator for free from the store.
"I wanted to make sure he received it because he definitely deserved it," manager Melissa Rodriguez told WFTV. "He's the hero of the day."
Good on you, Melissa. Muchas gracias, Ramon. It's lovely to see a hero recognized and rewarded.
********
While I'm here, allow me to honor another hero, Vic Lazzarini. Back in '85, this courageous firefighter lost his life protecting others. Vic is the protagonist in my memoir, Angel Hero, Murder in Hawai'i, A True Story. If you'd like to listen to a snippet of the song I wrote about him, also titled Angel Hero, here's a link to my publisher's book trailer:  http://www.kwillbooks.com/lizbeth-hartz/