Lizbeth's We Are The World Blogpost #WATWB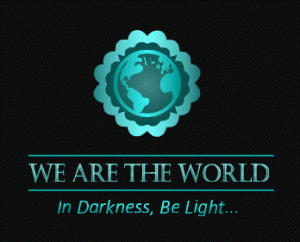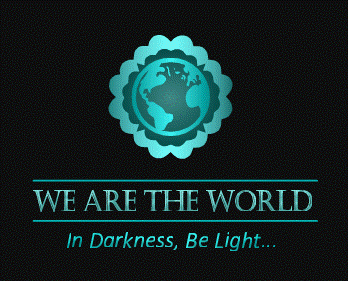 Last week, one tweet (from our former POTUS) and one news story (about a couple of heroes, one canine and one human) especially strummed my heartstrings. For me, they personified love and humanity (and dogity.)
Obama's Tweet
A tweet by Obama, posted after the violence in Charlottesville, quoted Mandela and was the most-liked tweet ever. It attracted more than 3.3 million likes and 1.3 million retweets as of August 17th.
I'll include an excerpt. You can read the whole thing at http://www.npr.org/sections/thetwo-way/2017/08/16/543882516/obama-s-tweet-after-charlottesville-is-the-most-liked-tweet-ever.
"No one is born hating another person because of the color of his skin or his background or his religion …," Barack Obama tweeted on August 16, quoting words from South African President Nelson Mandela's autobiography, Long Walk to Freedom. The tweet was accompanied by a photo of himself, jacket slung over his shoulder, smiling at four young children of different races gathered at a windowsill.
As they say in Hawai'i, Obama gave me "chicken skin." Mandela (what a great name for a great man, yes?) gave me something even better. He gave me hope that someday the blazing light of love might dissolve the pitch blackness of hate.
Patriot the Husky
Here's the link to an uplifting story published on August 11th:
http://www.sunnyskyz.com/good-news/2337/Formerly-Abused-Husky-Now-Helps-Children-Who-Have-Been-Abused
Patriot the Husky, a victim of abuse as a puppy, now helps kids who've also been victims of abuse. This cycle of events was only made possible by Kevin Marlin, 47, the man who rescued Patriot and taught him to trust again, thus enabling the dog to return the favor by helping hurting children. Patriot helps them through the trauma of having to testify in court. What a heartwarming story of receiving help and giving help back, of suffering abuse and, with the help of emotional support, surviving and sometimes even thriving in spite of it.
When Kevin Marlin, who'd been involved with pet therapy for 10 years, adopted Patriot, he was 4 months old with severe mouth injuries caused by metal wire wrapped tightly around his snout.
Marlin and Patriot currently work with Orange County's PANDA Program — PAWS Assist the Needs of the District Attorney. Patriot is one of 13 therapy dogs helping young victims feel more secure when telling their stories.
"One young girl, just beginning the process of a trial, was visibly uncomfortable until Patriot came over and nudged her with his nose," Marlin said. "The girl grabbed hold of him and cried. They made a strong connection and the girl was able to move on with her story."