In Memorium of My Beautiful Mother Ruby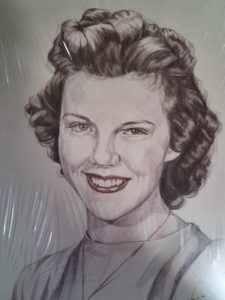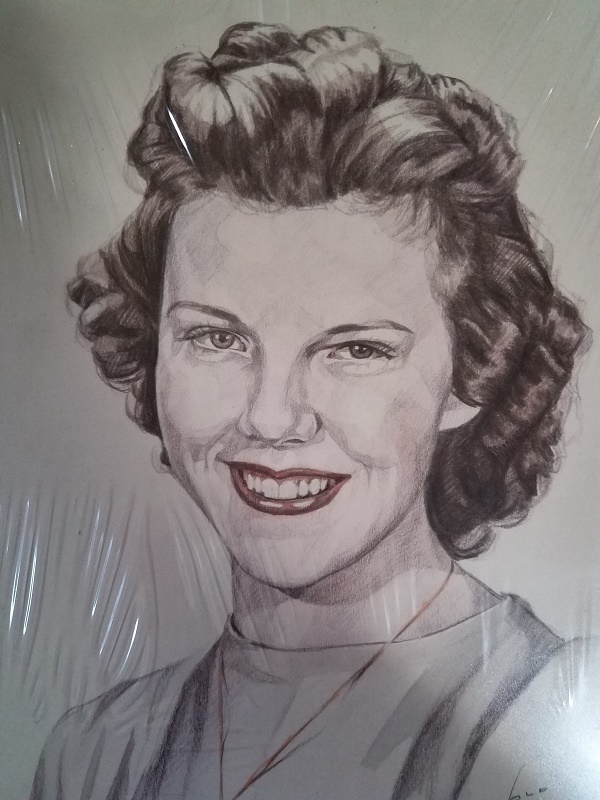 My mother lost consciousness one year ago tomorrow. Somehow I've made it to one day short of 365 days—she had a massive stroke on Jan 17th, 2016—without hearing her soft, soulful voice (except for occasionally listening to a saved voicemail phone message my brother Mike sent me). Mike and I phoned her every day, me from Honolulu, him from Tucson where they both lived.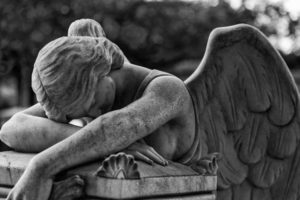 Grief is a well as deep and wide as the continental divide. It's a stinging hand slapping you in the face at unexpected moments. During the past year, I have felt empty, lonely, hopeless and helpless more times than I could ever have imagined. Aching, in spite of my incredibly caring and kind partner, Barry, and my brother who helped me and shared his sorrow with me through the first raw days after I flew, grieving, from Honolulu to Tucson. My brother stayed in the hospice with me, touching mom's papery skin, wetting her parched lips with a swab soaked in water—we were not allowed to give her more— whispering to her vacant face, praying for a miracle that never came.
Sometimes, I still drown in grief, unable to swim up to the surface of the deep well. So, I put on a front. I paint a smile on my face. I laugh too loudly. I'm afraid because my mother is no longer here, which just saddens me on most days but sometimes I feel as if the ground beneath me sinks, is no longer trustworthy. Most of what I think about is Mom, Mom, wise and wonderful, Mom…
At first, my primary waking thought was, "she's gone." As time slowly slipped into the future, this became my fourth or fifth thought of the day, right after "Oh, I want to tell Mom about this." And then, as the months moved on, I changed from dreading the 26th of the month, when her spirit shed her body shell, days beforehand, to not even noticing it had passed until it was too late.
Now, as 2017 creeps toward February, I am anxious. What's next? For some people, a year means they need to begin anew. But for me, I worry this anniversary signifies I must permanently leave my mother behind. And, since this date came so quickly, how quickly will "my mother died five years ago…10 years ago…20…" come around?
Will this passing time make losing her seem less of a loss as time marches on? The adage, "Time heals all wounds," is a lie. I am still stuck someplace between anger and denial. Losing my mother was horrendous. I lost a piece of my heart I'll never get back. My mom was the rock I rested on. I feel orphaned, even though her bright spirit draws close to me when my grief cuts the deepest. She still comforts me. The night after she passed, she visited me in my dream. Barry saw her rising out of my sleeping form, a bright angel, looking like she was 33, a stunningly beautiful young woman again. She likes taking the form of red-headed cardinals, hopping on the hood of my green Hundai Elantra, cocking her head, and looking at me.
Jan 26, 2017, marks a year after the last day she drew breath. I still feel so sad. On the one hand, I know I've made it through the really tough days so I can always do it again. But I find myself thinking, "Enough already. Time to wake up now from this terrible terrible nightmare."
I will never actually speak these words to you, however. Because "I'm doing okay, hanging in there, living one day at a time" is what most people are comfortable hearing. Like my mother, I don't like to make folks feel uncomfortable. My mother was one of the kindest people I've ever known.
This post is in honor of you, Mamacita. Thank you for birthing me, loving me, believing in me, supporting my writing. I love you forever and ever. Until we meet again past the veil, you remain my deepest, dearest friend.