Two Incendiary Firefighting Memoirs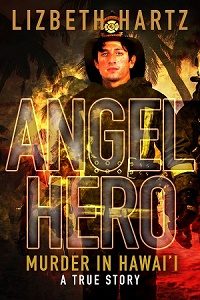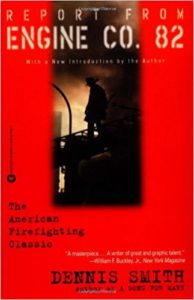 Dennis Smith's Report from Engine Co. 82 and Lizbeth Hartz' Angel Hero, Murder in Hawai'i, A True Story are both memoirs about firefighters. One big difference is the setting: Smith's in New York City, Hartz's on a military base in Hawai'i.
How accurate is Angel Hero? Every detail is true except for names, dates, and places—a necessary camouflage to protect the innocent from the murderer. After he died in 2015, the subtitle was changed from "Inspired by a True Story" to "Murder in Hawai'i, A True Story."
The specifics: Two civilian firefighter best friends, Vic Lazzarini and Jaku Cardoza, work with dispatcher Lizbeth Hartz on Whaler Air Force Base in the early '80s. Told from Liz's point of view, this true crime, true love memoir will take you on an unforgettable journey of terror and betrayal, courage and redemption.
The song Angel Hero was is intended to accompany the book.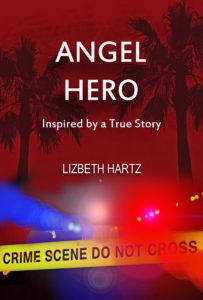 Glowing reviews of Angel Hero abound:
Kirkus Review: "The author displays a wide array of skills … taut, fast-paced … she's adept at evoking the atmosphere and day-to-day feel of both contemporary Hawaii and the sometimes high-pressure world of a dispatch operator (the workplace drama elements of the book are well-handled throughout.) Read the full Kirkus Review here.
Grady Harp, Amazon Vine Reviewer: "This is a true crime story – the dispatcher of the tale is the author and she relates factual experiences. Lizbeth shares that … what we are reading here is the polished version of an incident while mired in intrigue and with names changed of a terrifying psychological reality… One aspect … that is a bit startling is the degree of sophistication with which the story is related. Perhaps her depth of background aids her depiction of the atmosphere of emergency measures dispatchers encounter, but she is equally skilled in writing solid romance … painting characters both wholesome and exciting as well as loathsome and frightening."

Excerpt from the book:
"It's like Vic's got exceptional peripheral vision," Tom said. "He might be focused on a C-5's hot brakes, but he's also keenly aware what each of the guys are up to and who might be in jeopardy. Ever hear about him saving Bob's life during the fire at the fuel tank farm?"
I hadn't. I remembered that inferno, though. Remembered thinking, oh my god when I'd seen the billowing black smoke blot out the blue sky as I drove to Fort Craig one afternoon in August 1981, a month before I transferred to Whaler. As the entire fleet of Whaler fire trucks raced, sirens blaring, to the huge fuel tank fire, I dispatched an Army fire truck to stand by at their station.
Back then, Vic manned the turret, a powerful nozzle, on the roof of the enormous P-2 fire truck. At 13 feet wide and 33 feet long, with a 2,300-gallon water tank and 200-gallon foam tank, the P-2 was the Air Force's most formidable airfield firefighting weapon. From his high post, Vic could shoot a foam/water mixture at 1,000 gallons per minute for a distance of 175-200 feet for two minutes before the foam ran out.
When I asked Deputy Chief Bob Henderson about the incident, he said, "In those days, everybody carried radios. But we chiefs were not practiced on working a unified command."
"Meaning you didn't broadcast what was happening like you do now?"
"Exactly," Bob said. "After Vic laid a blanket of foam on top of the burning fuel in the huge tank, I didn't think to radio in that another fireman and I were walking along a pipeline at the bottom of the tank, looking for a valve to check if it was turned off."
The two men had walked into an area where the foam blanket had deteriorated. Suddenly, the fire flashed, cutting them off from exiting the same way they came in. The smoke quickly rolled over them and they couldn't see a way out.
Vic, instantly alert to what had happened, turned the turret and laid foam over the place where the two men were cut off from egress. He reopened the area so they could run out before fire singed them, filled their lungs with black smoke, or worse.
"If Vic had not been hyper aware, we would have been dead," Bob said. "So much was going on and everybody else was focusing on the tank tops, worried the fire would leap to the other tanks and the entire tank farm would ignite."
Valiant Vic, I thought, not daring to say it to his face. Afraid of chasing him away, I didn't tell him how much I admired him for his prowess on the fire scene. But even if I had, he probably would have said, "Just doing my job."