Barry's nickname, Ashtar the Magnificent, came about because of his psychic—he called it psycho—ability.
I only had to be in the same room with him to feel better. I wrote briefly about falling in love with my partner Barry 13 years after Vic died (a coworker hunk I'd secretly been in love with), toward the end of my memoir, Angel Hero, Murder in Hawaii, A True Story. This gifted chiropractor and compassionate healer – who had fixed my back when no one else could – moved in with me in 1998.
He told me he'd been living like a monk for a long time, and meditated regularly. I used to see light shooting out of the top of his head. My kind of guy! Of course I told him the story of Vic and Jaku and me.
Barry and I had been living together for a month when he told me, "This really big, cheerful guy wrestled me a couple of times in my dreams."
I said, "The big guy's got to be Vic." Three days after Vic's murder, his spirit had returned to me in a dream.
Barry didn't say anything, and neither did I, because I didn't know what to say.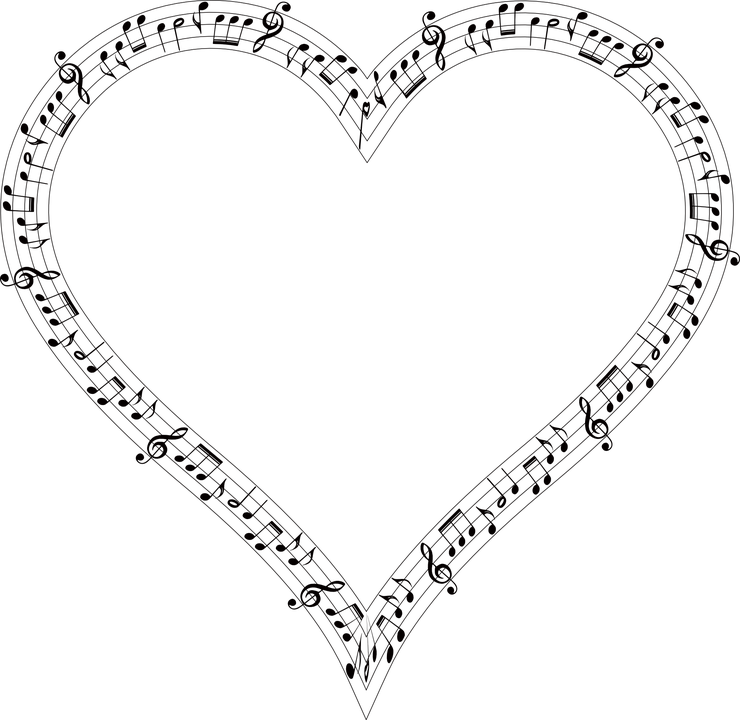 The following night, while the soulful sounds from Barry's acoustic guitar drifted in from the living room, I fell asleep worrying Vic would stop visiting me since I now lived with Barry. A few hours later, I woke up remembering Vic's energy surrounding me like an aware, joyful cloud, infusing me with the knowledge he was cool with "that righteous Ashtar dude" because he made me so happy.
By the time morning sunbeams sliced through the jalousie window glass in the bedroom, Barry had already left for work. As usual, he tucked a note under my computer mouse pad. This time it read, "I let Sleeping Beauty sleep. Let's talk tonight. Love, Barry."
In the evening, as we lay skin to skin (which, Barry said, was the best way for lovers to stay real when talking things over), he confided, "I might be a wee bit jealous of Vic."
My stomach knotted up. I took a deep breath. "I hear you. I'd be a whole lot jealous if your old girlfriend tackled me."
Barry laughed.
"But Vic wasn't my lover." My heart pounded against Barry's broad chest as I described my soul connection with Vic who, I speculated, was just doing his guardian angel duty and checking Barry out. "Vic's perceptive, because he sees how righteous you are. Unconditionally loving, too, because he's happy for me, that I'm happy with you."
"And me with you." Barry pressed me closer. "Thanks for sharing, eh? Okay, I get it—Vic's not a rival. I'm good with you loving your knight in armor, so no need worry, worry, worry, you silly rabbit. But will you tell him enough with the body slams already?"
I laughed.
Barry added, "I'm grateful to him and God, for giving me you."
"Gracias, mi amor. I'm so very grateful for you, too."
"You're my last Valentine, Lizzybeth."
"And you're mine, Ashytar."
I lit some sandalwood candles. Their flames flickered, sizzled in a sudden wind, blew out. But even in the dark, Barry's hazel eyes shone like beacons, leading me into the safe haven of his arms.
I awoke the next morning counting my blessings, that at 48 years old, I had finally found a compassionate, spiritual, humorous man who found me enough; a man so secure within himself he understood and could really hear me.
Now, 20 years later, Barry and I are still together, and life is still good. What keeps us together?
Big things: Barry supports me in my writing, always has. I don't think I could have finished writing my memoir (and all the essays and blog posts I'm writing now) without his humor and support ("I thought you were a pulp fiction fan like me, now I think you're a long hair." "I'll cook tonight, honey. You write."). I support Barry too, admiring him when he soulfully plays his acoustic guitar, telling him he's the greatest chiropractor on the planet when he adjusts me. Both of us enjoy our creative outlets, especially when we write and play together.
Little things: the frequent ones that make me feel loved every day. A kiss hello or goodbye, a red rose. Romantic cuddles and tender touching at unexpected moments, a quick shoulder rub in front of the computer.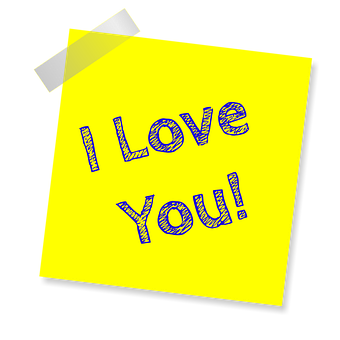 Notes: written hurriedly on yellow sticky paper by Barry, and shoved under my computer mouse on his way to work at 4:30 a.m. while I'm still dreaming. How I'd sizzle and sigh for him when I found a new note. I've collected hundreds of those sticky notes, like memories piled on memories. I treasure them, mostly happy memories, some heartaches, all of them ours. Here's ten of my favorites:
Hi Liz, Santa needs to know what this one wants for Christmas NOW. Love, Santa.
Hi Liz, feeling so lucky to be loved by you.
Liz, I appreciate you in so many ways, for all the joy you bring me. Love, Barry.
Hi Lizzy, you are the best. True. I love you, Barry. You are the blessing in my life.
Hi Liz, We'll take your neck this pm if need be. Hope you got zzz's.
Hi Lizzy, I am feeling very grateful for all your help and goodness. Love, Barry.
Hi Liz, Missed hugs with my sleeping beauty. Love, Barry
Hi Liz, I went a little early. I love you, love being with you. Barry.
Hi Lizzy, I'm so happy to be living here with you. ☺ Love, Barry
I love you, Lizzy. Barry. Happy Valentine's Day!
What else keeps us together? Being kind to each other (Barry taught me by example). Taking care of each other through illness, knowing we are here for each other. Sharing interests, such as books and music (he's educating me about the old time music he knows and plays so well on his sweet guitar.)
In fact, learning about music from Barry recently gave me the idea to write a second song about him (I wrote the first one, titled The Doc, in 2003). Things were tense here in December, what with in-laws visiting, and Barry's mom suffering from deepening Alzheimer's (Barry and I help look after her). Through it all, Barry stayed centered and kind, reminding me that the only things that really mattered were our love for each other and being here for his mom.
Years ago, Barry told me that taking care of people is a privilege and a blessing because the people you take care of teach you how to give. What a gem he is! So grateful was I for him, my refuge, that I wrote the song below about him the week before Christmas.
I ran the lyrics past Johnny Valentine (who more than a decade ago created the music for my song, titled Angel Hero, which accompanies my book of the same name), and asked if he could put them to music for me in time to give Barry the song for Christmas.
Johnny said he could. He worked his musical magic that same day, and sent me the song. When he asked if he could include the song on his 2020 Christmas CD, of course I said yes!
Well, Johnny sure made our Christmas merry. Barry loves the song, and is touched that I wrote it about him. I titled it "My Last Valentine" (Johnny's got a different title). Below is the draft version of the song lyrics.
Johnny is the uncle of Bruno Mars, folks. Barry says I'm just one step away from having one of my songs go big. Are you listening, Bruno?

Happy Valentine's Day, everybody!

My Last Valentine

Don't know how I survived
Until you arrived days were overcast
I only felt half alive
Now my stormy skies have passed

Chorus
You make every day feel like Christmas
Every night's a bright New Year's Eve
You make my life divine, be my last valentine
I'm wearing my heart on my sleeve

Only say you'll be mine
I just wished on a shooting star
You light my world like sunshine
Wear my sunglasses wherever you are

Chorus
You make every day feel like Christmas
Every night's a bright New Year's Eve
When we kiss, my oh my, sparkling Fourth of July
I'm wearing my heart on my sleeve

Bridge
Do you feel the magic and fireworks, too?
Sweet holiday baby, I love what you do

Chorus
You make every day feel like Christmas
Every night's a bright New Year's Eve
I'm full of Thanksgiving for each day we're living
I'm wearing my heart on my sleeve

Tag
With you, every day's a warm summer day

©2018 Lizbeth Hartz. All rights reserved.