Pep Talks from Kindergarteners: Passing on the Torch for #WATWB
This month marks the 55th, and final, edition of the We Are the World Blogfest. Though at times it's been hectic to get a post together to share some good news, I've always had fun with the task (that didn't feel like one at all once I dived in). As well, reading the good news all of you have passed on through the years has lifted and encouraged me so much. It is a noble goal, spreading the good news, and one I pledge to carry on with.
In that spirit, the good news this month is that a wonderful group of kindergarteners in California have stepped up to do their part. The brainchild of their two brilliant teachers, the students have created a hotline that anyone can call for a pep talk, encouragement or a pick-me-up anytime it's needed.
Who better to pass on the torch to than a group of kindergarteners with a goal of spreading positivity?
Highlighting these amazing kids seemed an appropriate way to thank you wonderful bloggers, as well as salute the awesome hosts and founders of #WATWB for bringing the good news into my life over these years – and to send you all off with a smile! I hope you'll keep my link and visit and comment once in a while. I will do the same, and I promise to continue the lovely tradition of sharing good news on a regular basis.

Here's a link to an NPR article that's more in-depth:
Press 3 for a pep talk from kindergartners. A new hotline gives you options for joy
Enjoy, live well and keep spreading the positivity, my friends.

---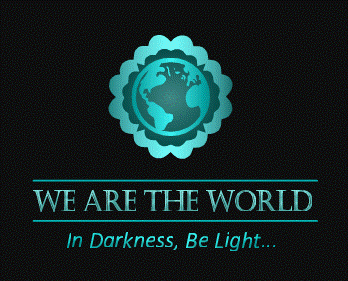 At the end of each month, we bloggers are given an opportunity to post good news, offering an antidote to bad news in our feeds. For every dark, negative story out there, there is a positive, heartwarming story that will add some light and lift the human spirit. #WATWB was started in March 2017; we've been sharing positive, uplifting stories to inspire, give hope and motivate others for many years now. This month's co-hosts are Sylvia McGrath and Belinda Witzenhausen. Please check out their blogs and say hello.
---