Resurrection Song, Second Version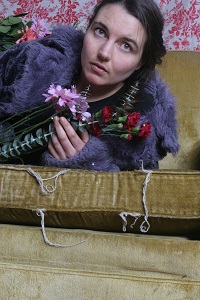 In 2004, when I was writing song lyrics, I had the good fortune to hook up with talented singer/songwriter Shelley Miller. On a shoestring, without the aid of a recording studio, she transformed my lyrics into a medium-tempo folk song, created the music, and sang my Resurrection song beautifully. In less than two weeks, she polished off the recording so I could submit it in time for the 2004 Songwriting USA contest. Shelley's talents have continued to grow; you can check out her website at http://www.shelleymiller.net/shelleynew.html
Followers of my blog know this is the second Resurrection song I have posted here. I wrote the lyrics of both to honor my dear late friend Vic Lazzarini, the hero of my memoir Angel Hero.
RESURRECTION
Lyrics by Lizbeth Hartz/Music and Vocals by Shelley Miller
I loved you madly, did you know?
I wish I'd told you so
But both of us were shy, and I
Never dreamed that you would die
At the hand of a jealous friend
You never saw until the end
The hate he hid inside his mind
The lust that made him deaf and blind
Three days of grief, then resurrection,
I felt his bullets shatter me
And prayed to know why this should be
Three days of grief, then resurrection
Your energy shines out to me
Love connection, resurrection
I dreamed you died protecting me
Your spirit felt so wild and free
As you ascended into light
I plunged into the darkest night
It comforts me that God above
Says no man has a greater love
Than he who dies to save a friend
Could that be why your soul transcended
Three days of grief, then resurrection,
You fought with him and thought of me
I'll always be your devotee
Three days of grief, then resurrection
Your energy shines out to me
Love connection, resurrection
On days when grief won't set me free
I feel your love anointing me
Three days of grief, then resurrection,
You touch my dreams so tenderly
Your energy infuses me
Three days of grief, then resurrection
Great heart, your love still shines for me
Love connection, resurrection
Resurrection, resurrection
---