Strengthen Your Respiratory System with Yoga – #WATWB
During the 70s and 80s, teaching Hatha Yoga to community college students on Oahu made me a more limber, relaxed, and spiritually aware person. Together, the students and I practiced the asanas (yoga positions) while slowly breathing from the diaphragm, breathing in when extending the body backward, breathing out when folding forward, our lungs like bellows.
Afterward, we focused on a mandela or meditated (accompanied by a cassette tape of progressive relaxation I'd recorded for the class.) It must have worked, for some of them fell asleep, and many of them told me they experienced some much needed relaxation.
Recently, I read that several researchers find the techniques of pranayama (the practice of breath control in yoga) beneficial, treating a range of stress-related disorders. I wasn't surprised. I'd seen it in my classes – students forgetting their cares, at least for the moment, while stretching, breathing, and relaxing.
When I went looking for good news this week for June's #WATWB (We Are The World Blogfest), my virtual ears perked up upon reading that the 6th International Yoga Day happened in New Delhi on June 21, 2020, and Prime Minister Modi spoke. Among the many benefits of yoga breathing exercises, he said, is the strengthening of our respiratory system – the very system of the body most adversely affected by the COVID-19 virus. A wonderful gift indeed!
Yoga gives practitioners many other benefits as well. Modi says anybody can do yoga. To read the article in its entirety, please click here.
---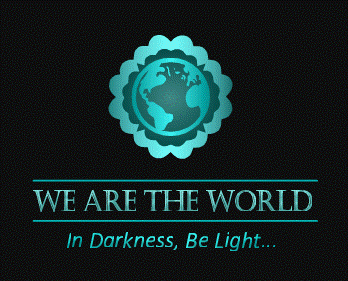 ---